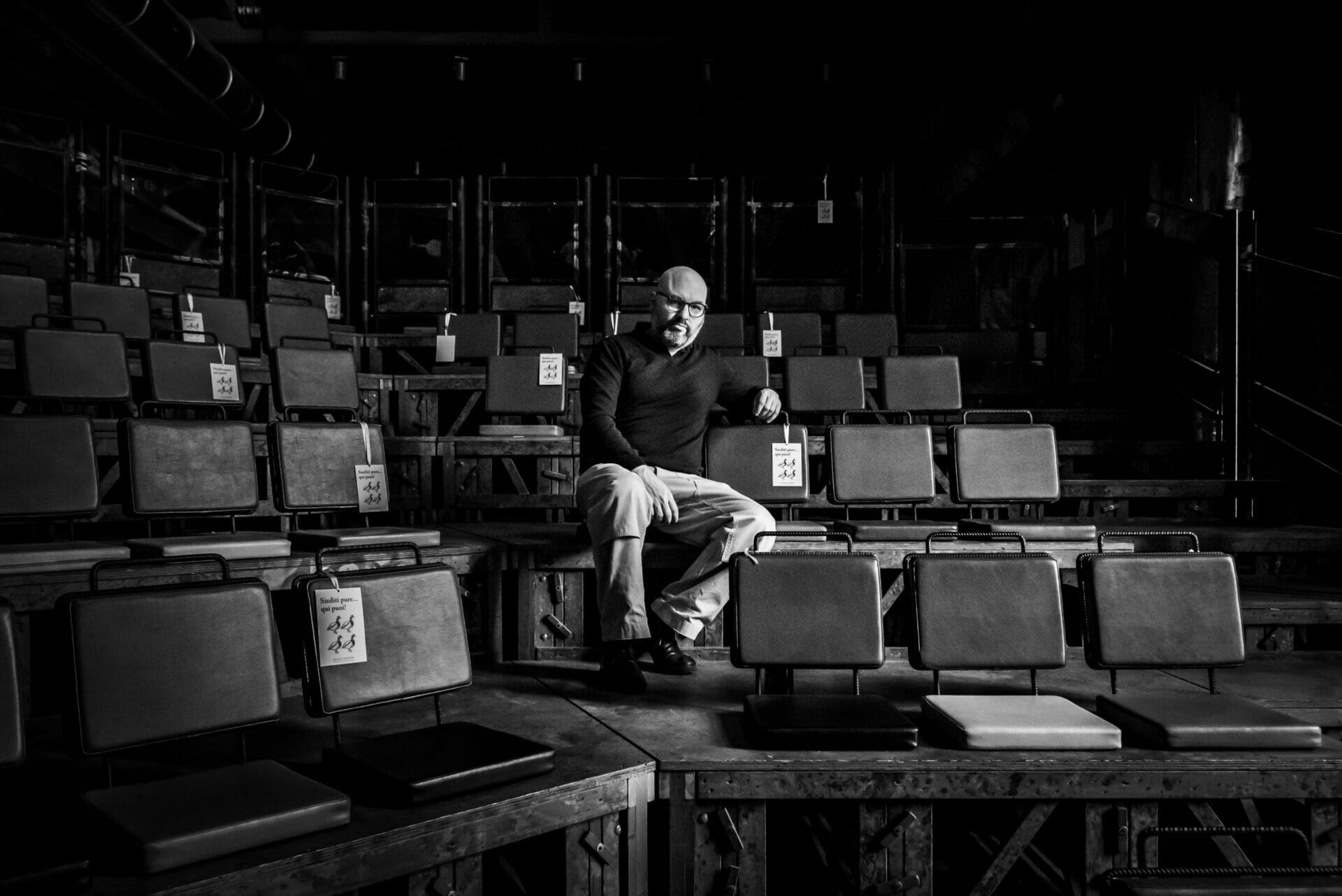 Alessandro Avataneo (1977) is an Italian author, director, and professor.
He is the creator, founder, and CEO of Hypercritic.
Working in many countries between Europe, North America, and Asia, Alessandro's center of gravity is Turin.
It was there that he attended the Scuola Holden, the international school of storytelling named after the eponymous protagonist of J.D Salinger's novel, Catcher in the Rye. Alessandro took the Masters in Storytelling and Performing Arts. Some of his professors included the legendary American literary critic Harold Bloom, the Italian writers and lecturers Alessandro Baricco, Daniele Del Giudice and Stefano Benni, as well as the Israeli writer A.B Yehoshua. Since 2012 Alessandro has also been a professor at the school, teaching such things as Cinema, Performing Arts, Storytelling, and Worldbuilding.
In 2020 Hypercritic was brought to life, thanks to Alessandro, some students from the Scuola Holden, and his sister Giulia, who's the Hypercritic Editor-in-Chief, as well as being an international journalist. The project took ten years to come to fruition.
Behind the camera and with pen in hand
The various artistic and creative incarnations of Alessandro include that of film-maker, author, food and wine writer, and inventor.
He has produced and directed four feature films and documentaries, including Poema Circular, a short movie about tango set in a magical Turin, the opera-movie Leghorn with Lindsay Kemp, and Il Grande Oz. The latter is an eight-year documentary project set in and around CasaOz Onlus, a ground-breaking home for disabled children outside Turin. The film premiered to critical acclaim at the 2017 Torino Film Festival.
Alessandro is also the author of such books as A Tale of the Hills, a novel about the beautiful rural Langhe area of north-western Italy, as well as a book about the world of wine, from which he made a documentary of the same name, The Atlas of Italian Wine, done in collaboration with the noted wine critic Vittorio Manganelli.
An eclectic life
Over the years, he has worked in collaboration with museums, foundations, and companies, ranging from the world-famous Egyptian Museum in Turin, the University of Maastricht, United Nations agencies,  and the international University of Gastronomic Sciences at Pollenzo, south of Turin.

Alessandro is busy with numerous projects both in reality, in the physical world and in the futuristic realms of the metaverse.

Some Hypercritics think he will be among the first to go to Mars. But, jesting apart, he can be found in the halls of the Scuola Holden, at the theatre, or outdoors somewhere playing boules.

By nature a Humanist, his idealistic, idiosyncratic, and adventurous spirit is helping take Hypercritic, its friends, writers, and readers into the world of the future of culture.

Do you have any projects that matter and that might be in line with Hypercritic?
Get in touch with Alessandro, write to avataneo@hypercritic.org

d