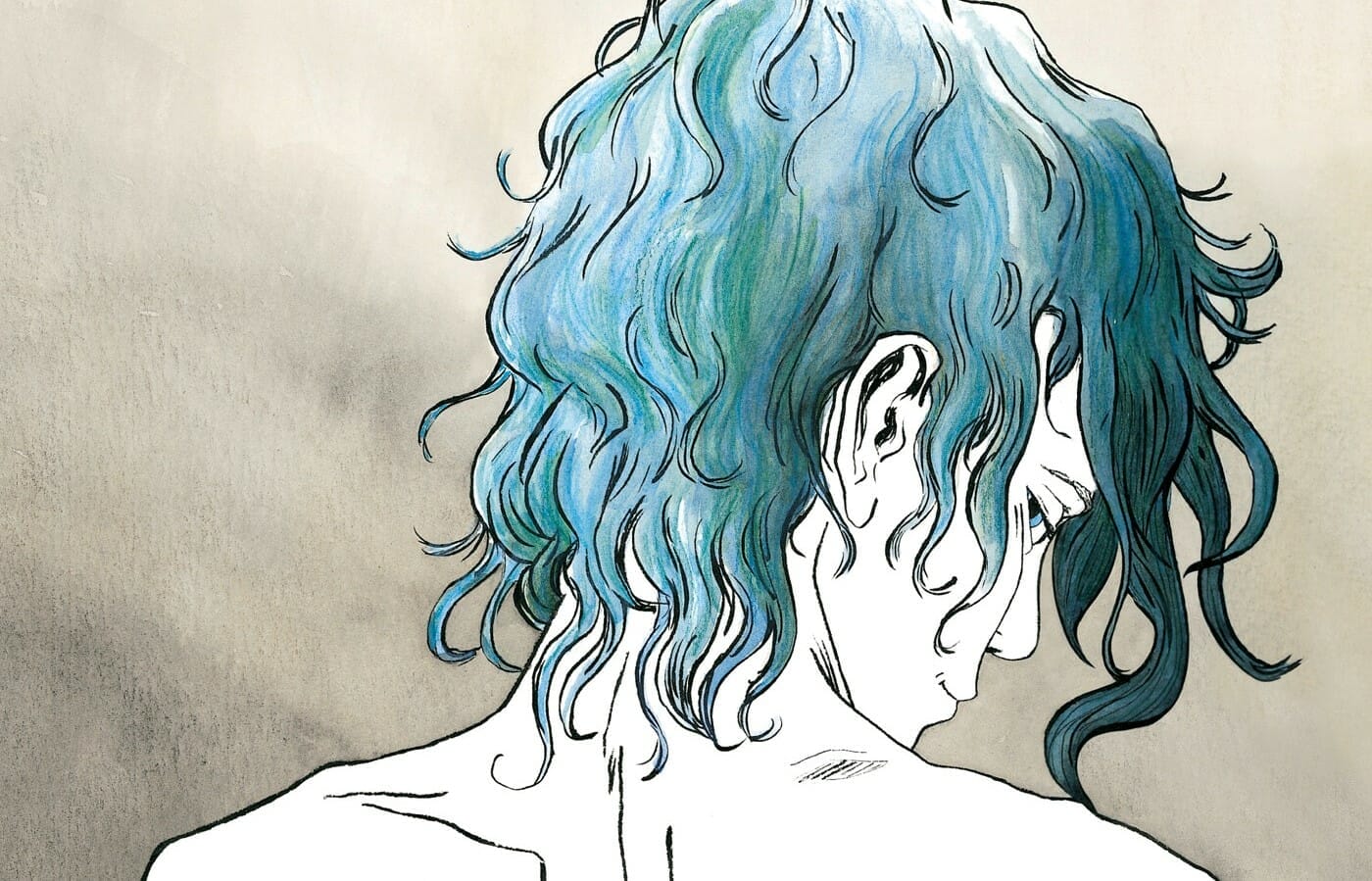 Blue Is the Warmest Color | An age for shades
More Info
In some works, there is a recurring element that gives a sense of continuity, the so-called "fil rouge", or red line, or red thread. But it is a "fil bleu" that encompasses Clémentine's story since her whole existence seems soaked with shades of blue. Jul Maroh tells her story in the graphic novel Blue Is the Warmest Color, a coming-of-age tale crossed by different shades of turquoise and cyan.
Maroh is an openly transgender and nonbinary author who first drew comics when they were eight. They started writing Blue Is the Warmest Color at the age of nineteen and spent five years working on it. Glénat published the graphic novel in 2010 and in 2013 Abdelatif Kechiche directed a homonymous movie adaptation.
Growing different
Clem is a fifteen years old student with a lot of friends. Thomas, a charming student in the final year, asks her for a date. While she's waiting for him to arrive, she meets by chance a girl with blue hair. And as much as she tries to go on with her life, she can't keep the blue-haired girl out of her mind.
The only one who seems to understand her turmoil is Valentin. One night Valentin takes her to some gay bars, where once again she meets the girl with blue hair: she introduces herself as Emma. The two girls keep in touch and become friends. It does not take long Clem and Emma to confess their love to each other. Clem has a hard time because of the homophobia of family and schoolmates, but she feels stronger than them. But with Emma being by her side, she can face everything. Or at least, she believes that.
The color of growth
Clémentine's story comes out from the personal diaries she left to Emma. The young woman re-experiences her life as an art student through Clem's eyes, in the room where she grew up. The present is drawn with colors, while the past uses only black, white, and blue. Actually, the unique int of color in the past is the blue of Emma's hair, as she brought colors and emotions to Clem's life.
The graphic novel is a coming-of-age story focused on self-discovery and acceptance. Clementine doesn't only fall deeply in love with Emma, but contextually she discovers her homosexuality. Their relationship starts as friendship and needs time to become something more, as it happens to Elio and Oliver in Call Me By Your Name. So, as Clémentine, Elio falls in love with a boy older than him. And Oliver is an example of who he wants to become, so as Emma is for Clem. The beginning of both relationships marks the protagonists' coming-out and intuition of who they really are.
Clémentine's story deals with sexuality, gender roles and social prejudices. Similar themes can be found in Hubert and Zanzim's graphic novel Peau d'homme. This latter, set during the Italian Renaissance, results in a reflection on a world ruled by men. Forced into an arranged marriage, the protagonist suffers from discrimination for being a woman with no rights nor access to a man's world. Taking place more than five centuries later, Blue Is the Warmest Color denounces a world where not so much changed for those who are considered different. Clem is considered weird due to her homosexuality and her parents kick her out because of it.
Blue, a color to tell an age
Blue has been a significant color over the centuries. It symbolized magic, spirituality and nobility, in addition to holiness: Virgin Mary and many Saints traditionally wear blue capes. From the psychological point of view, it's a color infusing sensitivity, lightness, and calm, but also melancholy. As much as fine arts choose specific colors to spread feelings, so do cinema and tv shows. Colors became a visual metaphor giving access to a deeper meaning of atmospheres and characters.
Many cult movies and series give colors an important role. In Der Himmel über Berlin, Wim Wenders uses the opposition of color and black and white images to identify the shades and emotions of the human world. While talking about a single color, the red in Kubrick's Shining represents Jack's increasing madness. And the shades of black and green enveloping Wachowski's The Matrix suggest a tense and disturbing atmosphere, so as neon blue and pink in Euphoria evoke a psychedelic and delirious world.
In Blue Is the Warmest Color, colors allow to clearly distinguish the two timelines and the age of characters. For their first work, Jul Maroh chooses a delicate drawing style, creating detailed and expressive characters, while leaving backgrounds not very defined. This opposition helps maintain the focus on people and their emotions, rather than on the environment. Maroh paints the present with opaque watercolors, while in the past they use only pencil drawings, with a scale of grays and blue crayons. Being Emma's color, blue seems to be the only significant color in Clem's life. Its multiple shades connect with her adolescence and are charged with love, passion, and nostalgia. On the contrary, the present time appears miserable and veiled with grey.
Dark blue, sky blue, azure, Mary blue, Klein blue, cyan, ultramarine… Blue has become the warmest color.
In the present time, Emma's hair became blond. As if blue remained in the past, tied to the age when it had a significance because Clem gave it one.
Tag

d