10 Things I Hate About You | The Evolution of High School Comedy
More Info
It's the spring of 1999. You are going to the movies to see the new teen comedy that everyone is talking about, a high school movie set in Seattle, Washington. It's the recent birthplace of all things grunge, with acts like Nirvana, Alice in Chains, Pearl Jam, Soundgarden, and more claiming the rainy city as home. 
The lights dim and 10 Things I Hate About You begins. No one recognizes any of the flannel-clad actors crossing the screen: some newcomers by the names of Julia Stiles, Heath Ledger, and Joseph Gordon-Levitt. Funnily, not many people recognize the age-old story, either, because of how deftly writers Karen McCullah and Kirsten 'Kiwi' Smith have reimagined William Shakespeare's classic The Taming of the Shrew (1590-1592). One thing is for sure: the movie is a smash hit.
"I Burn, I Pine, I Perish!"
Cameron James (Joseph Gordon-Levitt) is the new kid at Padua High School, and nerd Michael (David Krumholtz) is kind enough to give him a crash course in the social politics that rule the school. Unfortunately, Cam immediately violates a major rule: falling for Bianca Stratford (Larisa Oleynik), whose father famously banned her from dating until her older sister does. Cam is destined for failure since Bianca's sister Kat (Julia Stiles) is lethally sharp – "'Heinous b*tch' is the term used most often" – verbally slicing to bits any person unlucky enough to cross her path. So, Michael and Cam hatch a plan. They'll elaborately convince bad boy Patrick Verona (Heath Ledger) to take on the challenge of dating Kat. In other words, Patrick will tame the shrew.
The movie is full of laughs, thanks to wickedly clever dialogue and strong performances from the cast, including memorable supporting performances from Allison Janney, Larry Miller, and Andrew Keegan. 10 Things I Hate About You ends up as a testament to the popular Konstantin Stanislavski quote, "There are no small parts, only small actors."
The movie would prove to be a launching pad for all three lead actors and the screenwriting duo behind it, as well as a cult classic in the teen comedy genre for years to come. Certainly, it would become the pride of Stadium High School in Tacoma, Washington, where much of the filming took place. In the years since, countless fans have reenacted Heath Ledger's iconic "Can't Take My Eyes Off You" serenade on the stadium's steps.
The Rom-Com Titans
10 Things I Hate About You marks the first collaboration of the now-famous screenwriting duo and romantic comedy titans, Karen McCullah and Kiwi Smith. Following its success, the pair would reach even greater acclaim with titles like Legally Blonde (2001), Ella Enchanted (2004), She's the Man (2006), and more. The duo popularized a self-aware spin on traditional rom-com plotlines, emphasizing the ridiculousness of tired tropes, while still making clever use of them.
They knew they wanted to infuse 10 Things I Hate About You with a Riot grrrl sensibility and a post-modern feminist attitude. As a result, the soundtrack rocks (with notable involvement of Letters to Cleo), and the shrew is never truly tamed; Kat is still radically honest and rebellious by the end of the movie. McCullah and Smith allow independence and love to coexist in Kat, refusing the idea that she can only be one thing at a time. The ability of women to embody several traits at once – to be complex, multidimensional characters – is a theme across their work.
Jocks, Geeks, and American High School
Has there ever been a realistic high school movie? The criticism of the genre is that most of the time, the clear-cut lines that scripts draw among student populations – sorting young people strictly into jocks, geeks, delinquents, et cetera – is an extreme oversimplification of social dynamics. It's a storytelling technique popularized by American filmmaker John Hughes, the reigning champ of teen comedies throughout the 1980s. In a Hughes-style high school, cliques are a major conflict for his characters to overcome; in The Breakfast Club (1985), the five main characters must shed their social pressures in order to discover their common ground. In Sixteen Candles (1984), Samantha (Molly Ringwald) yearns to rise above her reputation to attract the attention of a popular senior, and in Pretty in Pink (1986), Andie (once again played by Ringwald) faces tension as she dates outside of her economic class and social clique.
Maybe John Hughes' conceptions of teenaged cliques were resonant at the time, but by 1999, Kirsten McCullah and Kiwi Smith were navigating a minefield of tropes and clichés. In response, they would use their own storytelling technique, which would become characteristic of their screenplays: satire. 
"Coffee kids" crying over spilled Costa Rican blends, white Rastas smoking joints on campus, cowboys with lassos, and yuppies actively on the phone with Wall Street – in less than a minute, Michael introduces Cameron to the niche and exaggerated cliques of his new high school home. The movie continuously invites the viewers to laugh at the absurdity as our leads negotiate an imagined power structure of reputations founded on – as we find out – rumors, more than anything else.
Several years later, we can see Hughes-era cliques playfully dramatized in High School Musical (2006), as Troy's (Zac Efron) entire conflict centers around wanting to be both a jock and a theatre kid. Glee mocks the tropes in a similar way. More recently, Olivia Wilde's feature directorial debut Booksmart (2018) earned widespread praise for its more accurate depiction of the messy social dynamics that are so characteristic of the American high school experience today.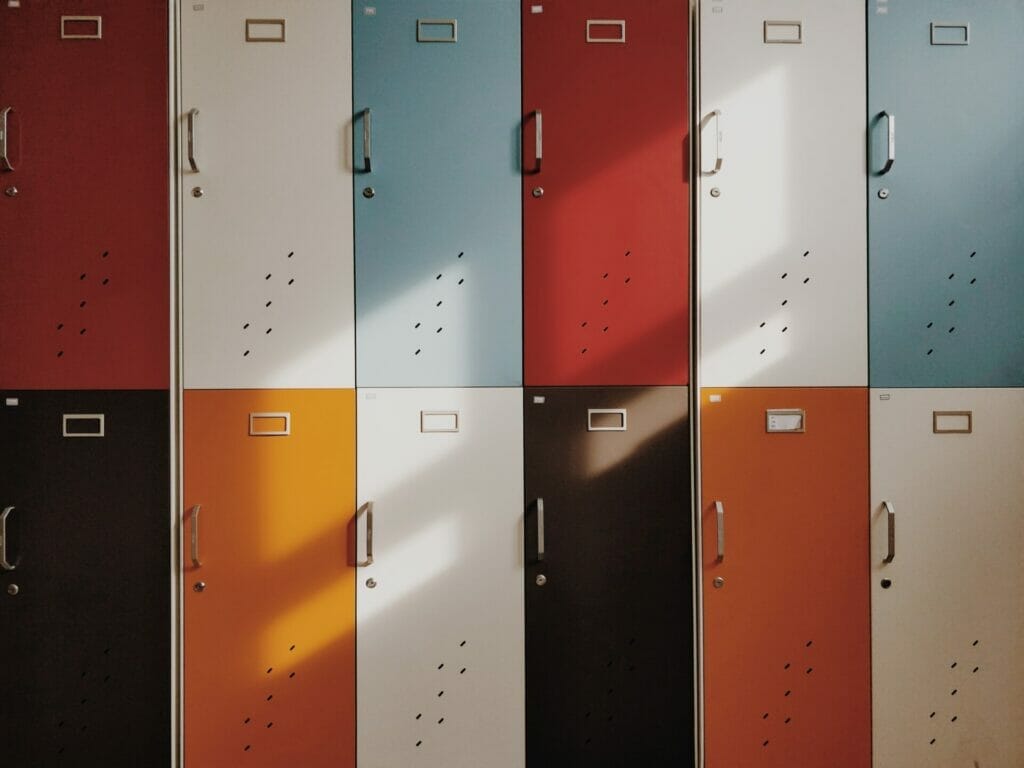 How to Become a Cult Classic
Oftentimes, it is satirical works that develop cult followings in the years after a movie's release. The passage of time tends to embarrass earnest attempts at taking oneself seriously, which makes irreverence look like a strange sort of wisdom, in comparison. Satire ages like wine. The trick is to still find meaning, some kind of solid ground within the irreverence – in comedies, that solid ground is the humanity of the characters.
Cameron and Bianca are hilariously delusional teenagers, entirely lovestruck and entirely self-absorbed respectively, but we still catch glimpses of their vulnerability. Cameron just wants acknowledgment. Bianca just wants autonomy. The viewer can empathize with both of them, once they let down their walls to one another.
When a movie doesn't take itself seriously, but its characters really, really do – think of Wes Anderson's first feature movie, Bottle Rocket (1996), the beloved cult classic of the American West, Jared Hess' Napoleon Dynamite (2004), or the previously mentioned teen comedy Booksmart – audiences are in for a laugh. Creating space for an audience to laugh at the protagonists, without isolating them so far that the audience no longer identifies with or roots for them, can be a difficult task. The most enduring cult classics are those that strike that balance.
Emerald City and the City of Destiny
Filming took place from June 8 to August 6, 1998, allowing the production to catch the few sunny months that the Pacific Northwest offers. Though many productions have been set in the Seattle area (like Grey's Anatomy, iCarly, Twilight), 10 Things I Hate About You made the rare decision to actually film on-location in the "Emerald City" and the nearby port city of Tacoma. Tacoma is rich in history, culture, and nicknames: Grit City, City of Destiny, and T-Town, to name a few. It's fiercely loved by locals (including this author) and garnered attention for the beautiful Stadium High School campus depicted in 10 Things I Hate About You.

The decision to film on-location has allowed for a place-based legacy in both Seattle and Tacoma that eager movie tourists can engage with. Because the movie is an enduring cult classic, tourism to the filming locations continues after twenty years with the help of online guides and even local-led tours. 

Though the practice has been alive for a while, film-induced tourism is now gaining traction in the public eye and is being increasingly recognized as a lucrative opportunity for U.S. cities to capitalize on. We are seeing city and state legislatures (like Montana in the wake of the hit TV show Yellowstone) introduce measures to encourage local filming and the hiring of in-state crew to support the economy. As the trend grows, it will be important to look to the settings of past movies to observe how film-induced tourism ebbs and flows in the years after a movie's release.

10 Things I Hate About You – quirky, irreverent, and charming – is lucky to have become a cult classic with a die-hard following. Tacoma may be seeing reenactments of the late Heath Ledger's serenade on the steps of Stadium High School for many years to come.

Tag

d