Maid | A game-changing tail on motherhood and abuse
More Info
A little girl is coughing while sitting on a couch in a doctor's office. Her mother is worriedly asking the doctor what's wrong. The doctor explains that the mold in her temporary apartment is causing the toddler's repeated infections. "You need to move […],she needs you to do better". No mother ever wants to hear that, especially when she's already trying to raise her daughter in the best way she can.
That's a scene from Stephany Land's best-selling memoir, Maid: Hard Work, Low Pay, and a Mother's Will to Survive. The writer and producer Molly Smith Metzler (Orange is the New Black and Shameless), in this interview by Bonnie Laufer Krebs, said this statement made her angry. And that feeling prompted her to realize Maid, a 2021 successful Netflix miniseries.
A long and difficult obstacle course
Maid tells the story of Alex (Margaret Qualley), an aspiring writer and young mother of the three-year-old Maddy (Rylea Nevaeh Whittet). Due to a slow but persistent psychological violence from Sean (Nick Robinson), her alcoholic boyfriend, she finds herself forced to leave. Giving her little girl a peaceful childhood is a privilege that she herself was unable to enjoy.
Suddenly she finds herself lonely, with no roof over her head and no means nor support system to survive. In being a full-time caregiver to Maddy, Alex doesn't have a job. She also has no relationship with her father, and even her mother (Andie McDowell), who suffers from undiagnosed bipolar disorder, struggles to take care of herself.
The 25-years-old girl is catapulted into the complex and counterintuitive system of state aid. Thanks to the informal suggestion of the social worker, Alex eventually finds a job as a maid. She starts to work hard while juggling an overly complex bureaucracy, trying to build a new life for herself and her toddler.
"Before they bite, they bark"
Maid analyses the theme of abuse and psychological violence in a subtle, sophisticated and unprecedented way. It denounces all the struggles women must face, from the emotional to the practical side. But first and foremost, it depicts an common profile: a victim who is firmly convinced not to be one. The shortcomings of a broken support system pair with a necessity of assistance and human care, fundamental to find a way out.
In telling a single story, the series points out the broader link between abuse and the lack of economic independence. The truth is as simple as that: relapse spreads easier when due to economic necessity. So that manipulation translates in not owning a car to go to work. Psychological pressure has the face of a disappearing mother, a deceitful father or an inflexible employer. Isolation instead, becomes a couch that symbolically swallows up an unarmed body
A Deep reflection and an original style
In Maid, the dry, documentary style serves as a way to analyze these topics without slipping into melodrama. A kind of filmic expedient that recalls Unorthodox and When They See Us. The camera is always close to Alex and Maddy, enabling identification and increasing emotions. The only exception is in episode 8 (Bear Hunt), where physical steadiness underlines the inner one of the protagonist.
The system's failure and contradictions can be also found in Shameless, especially in Fiona's storyline. But despite the similarities with other series, Maid's newness lies in some stylistic gimmicks that greatly enrich the series. When Alex shops at the grocery store, money rapidly goes down on a screen's side following her mental calculations. When she's sitting in court, all we hear is "legal, legally, legal" instead of the judge's indications on Maddy's custody. The viewers perceive reality through her gaze.
The power of representation in acting
In another interview for Mashable, Metzler declared that she decided on purpose to tell the truth about abuse. The show narrates a difficult but lucky story, among many others that unfortunately end in a different way. And in order to educate and correct the system, much still needs to be done.
The secret ingredient of Maid's accuracy can be found in cast's dedication. Margaret Qualley in particular – who spent every weekend doing activities and bonding with little Rylea Nevaeh Whittet – managed to build a complicity so tangible on screen. Off screen meanwhile, Qualley and McDowell are a real mother and daughter, just like Alex and Paula. That correspondence makes a powerful impact on the outcome of the series, creating a female genealogy that shares violence as a common ground and love as the only way out of it.
Off-screen and pandemic implications
Maid has become the new Netflix hit, watched by more than 67 million accounts. It could be because of the theme: psychological and economic implications of domestic violence are among today's hot topics. Or even the pandemic and repeated lockdowns may have increased referrals to anti-violence centers. A recent survey conducted by UNwomen highlighted it.
The numbers vary across countries and demographics, but overall, the pandemic has increased women's experiences of violence and eroded their feelings of safety. Across the 13 countries surveyed, 2 in 3 women report that they or a woman they know has experienced violence at some point in their lifetime. Nearly 1 in 2 report direct or indirect experiences of violence since the start of the pandemic.

UNwomen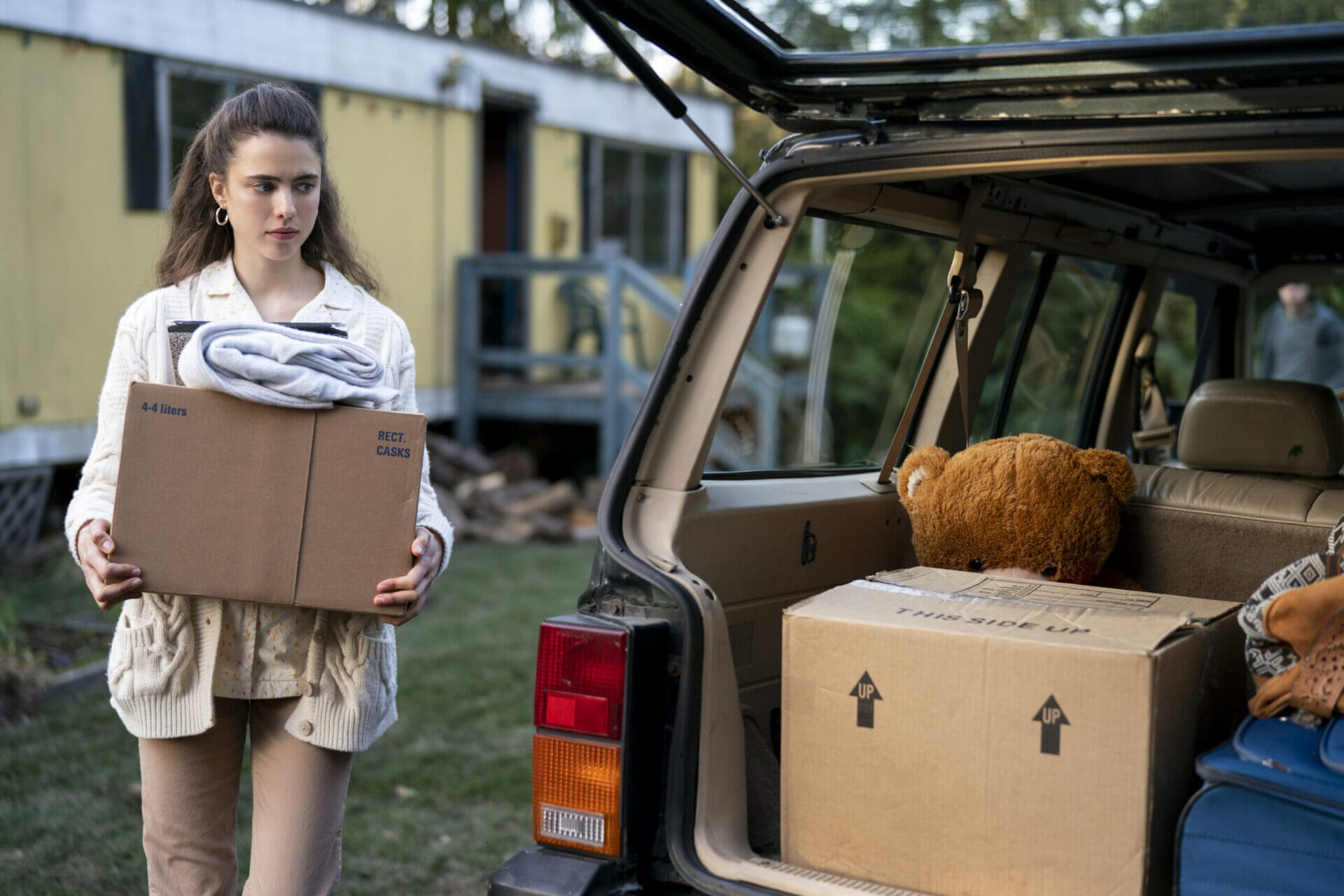 Also Ashley Belanger, in this article for TeenVogue stated that fiancial abuse is key to isolating victims. As in the series, Alex is able to escape only and exclusively when she is able to financially provide for herself and her daughter. Therefore, more efforts should be collectively dedicated to allowing women who desire it, to have economic stability and independence. On a practical level, the series has encouraged its crew to donate to DV shelters clothing, household items, and other set materials.
"​​We donated as much as we possibly could. There was a conscious effort for us to give back what we could, because of the content of the show… it would have been hypocritical for us to tell the story the way that we did and not give back in some way."

Paul Russell (Production Manager)
Tag

d