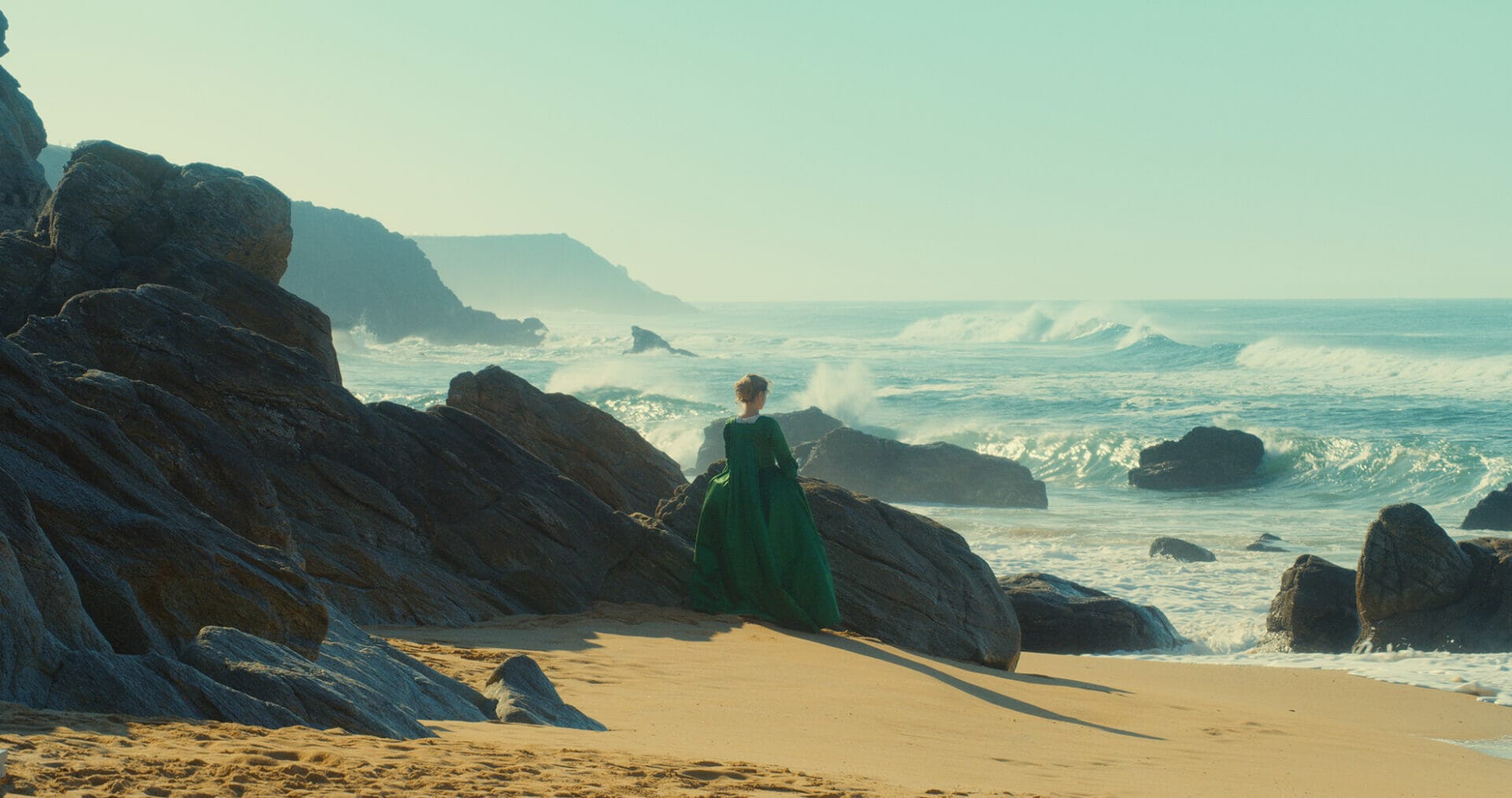 Portrait of a Lady on Fire | A manifesto about the female gaze
More Info
Portrait of a Lady On Fire is, according to writer and director Céline Sciamma, "a manifesto about the female gaze," a film that finds freedom and defiance in the simple act of women looking, and more potently, looking at each other. It is from these glances that Sciamma builds the story of Marianne (Noémie Merlant), a female artist in 18th century France, commissioned to paint the portrait of the unwilling bride-to-be Héloïse (Adèle Haenel). As the two study each other, what blossoms is not only a passionate romance, but a reciprocal collaboration that dismantles the traditional roles of artist and muse. 
As well as the screen, women dominate the filmmaking process in Portrait of a Lady on Fire.
Women in the filmmaking process
Sciamma was a founding signatory of the French 5050×2020 initiative for gender parity in the film industry (along with Lea Seydoux, Lily-Rose Depp, and Jacques Audiard, among others). The majority presence of women in her cast and crew reiterates her focus on the female gaze, involving it in the creative process as well as the subject matter.
Taking inspiration from Ingmar Bergman, Sciamma and her cinematographer Claire Mathon portray the heroines with a closeness that imbues the smallest gestures – like adjusting the fabric of a dress – with intimacy and sensuality. In stark contrast to a film like Abdellatif Kechiche's 2013 Blue Is the Warmest Color, the directors avoid direct depictions of sex in favor of soft moments in bed and the sharing of thoughts and observations, if not the occasional debate over Ovid's artistic intent. 
An inclination toward social realism
In the words of Sciamma, "contemporary is not what you're looking at, it's how you're looking at things." She may create a world of rustling silks, oil paint hues, and forbidden romance, but she does so with an inclination toward social realism rather than melodrama, dedicated to representing the realities and relationships of women in the absence of men.
The question Héloïse puts to Marianne echoes as a challenge from Sciamma to artists and filmmakers everywhere: "If you look at me, who do I look at?" Once the model meets the gaze of the artist, the portrait must change. 

Tag

d