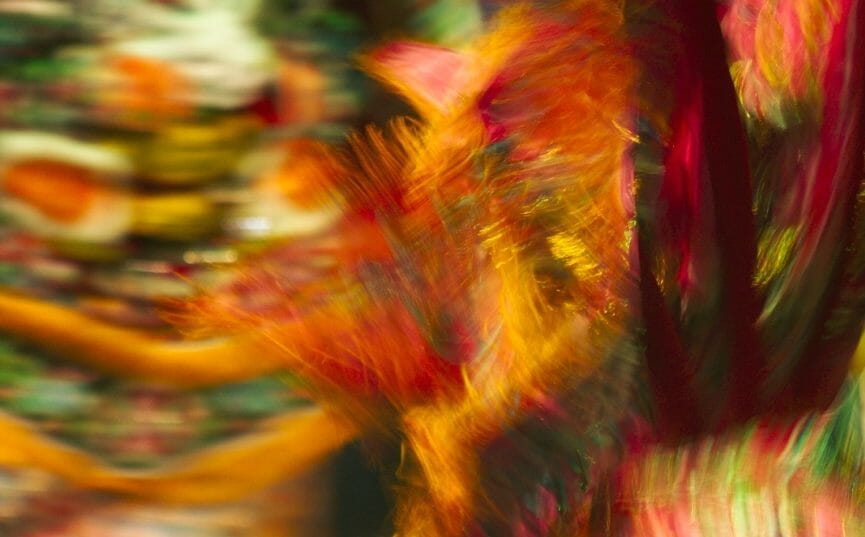 Polyhymnia | Muses and women celebration
More Info
Polyhymnia  – the word means 'many hymns' – is the Muse of poetry, hymns, and dance. Through the years, her figure inspired different works. The painter Giovanni Baglione represented her in a Caravaggesque oeuvre. Dante Alighieri mentioned her sisters and her in the Paradiso. In 2019, Yazz Ahmed dedicated her third album to Polyhymnia: a Muses and women celebration.
The musical fusion that keeps Jazz awake
The British-Bahreini trumpeter and musician, Yazz Ahmed brings together the sounds and influences of her life and background, creating and triumphing an eclectic and beguiling musical fusion, known as psychedelic Arab jazz. In the same way that the Alabama 3 crisscrossed country 'n western with electronic and rock music, Ahmed has blended different genres.
Traditional sounds of Bahrein's pearl divers, wedding songs, singing, and electronic beats merge colorfully and elegantly. Thus constructing a soundscape that's weird, unique, and genuinely engaging. Yazz Ahmed was among the most influential figures in the 2010s of the woke jazz movement. A kind of jazz that tries to keep up with our digital times evolves and transforms itself to stay woke, which doesn't like the jazz stereotype of men and women dressed in black that gather in a smoky bar listening to John Coltrane.
A Muses and Women celebration
With two albums already under her belt, and guest appearances made with such luminaries as Radiohead and Lee Perry, 2019 saw her release a third album, Polyhymnia. The inspiration for the name came as the musician was researching and discovered the Nine Greek Classical Muses. Polyhymnia  – the word means 'many hymns' – was the Muse of poetry, hymns, and dance, and Yazz describes her as a "goddess for the arts."
In 2015 Ahmed accepted the request to write a six-piece suite, based on the concept of strong, influential women. The result became Polyhymnia. The first performance was in London in 2015 on International Women's Day, played by an all-female orchestra. In 2019, it was released as an album. There are six songs, or compositions, dedicated and centered around such female luminaries as Rosa Parks and The Suffragettes. Ahmed often plays with a four to six strong-musical ensemble, but recently this has grown, and no less than twenty-eight different musicians gave their input to Polyhymnia.
Polyhymnia won the Album of the Year of the 2020 Jazz FM Awards.
In each track, a woman and her story
Dedicated to Saudi Arabia's first female film director, Haifaa Al Mansour; Lahan al-Mansour is an inspired starter for the record. Nine minutes of improvisation and variations enhanced by the phrases of the horns and percussions, until Ahmed alters the sound of her trumpet digitally, adding a refreshing electronic spice after the first half of the suite.

Ruby Bridges is in honor of the civil rights activist. She was the first African American pupil to attend a previously segregated school in Louisiana. The focus here is on the New Orleans jazz style. In the background, marching drums and the dissonant twang of guitars contrast with Ahmed's trumpet fraseggio.

The last track Barbara is a dedication to jazz saxophonist and composer Barbara Thompson. Here, the trumpeter goes for a polyrhythmic approach immersed in mellows melodies that find their way to a powerful climax.

The results are an entrancing and intriguing mix. Where the musical originality blends in perfectly with the mainstream celebration of Muses and women from across the spectrum.
Polyhymnia is nothing but a pure celebration of the irreplaceable joy of gathering and playing together, whatever it comes up.

Tag

d