At a panel dedicated to him, Frank Cho immediately showed his sarcastic side, commenting with a wry "I hate my job." The Korean cartoonist was one of the international guests at Naples' COMICON, which returned after the two-year pandemic and ended with more than 135,000 visitors. As a featured guest, Cho was honored with the Monsters & Beauties exhibition, a collection that mixes mythology's monsters with female sensuality.
In the two panels he participated in, Cho talked about his background and his own drawing style. Topics deeply linked with the controversies over creative freedom for authors in the American industry, which have always concerned him closely. In fact, he is a comic book icon also because of his provocative and sensual women, always met with spicy comedy. Through the Junoesque anatomy of his female figures and by splicing physical power with eroticism, Cho draws what he calls Amazonian women. Examples are his Wonder Woman or She-Hulk.
Thanks to this blend of elements, the creator of Liberty Meadows, the last great American strip, soon distinguished himself with an easily recognizable style that attracted the interest of Marvel and DC Comics.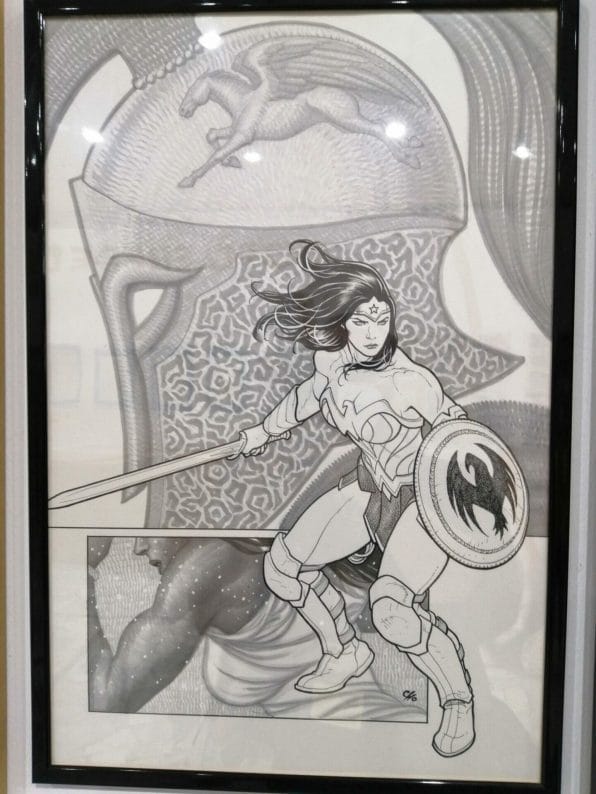 Frank Cho, eternal procrastinator
During the second day of COMICON, the panel Drawing Bodies was held. Italian cartoonist Tanino Liberatore and Instagram model Riae joined Cho in a discussion on the representation of bodies. Riae talked about her experience as a model for various artists and how each has a different interpretation of her. Liberatore and Cho, on the other hand, discussed their respective styles. Cho kept joking about his method of working, "When I draw I think about my bank account."
Frank Cho calls himself a "chronic procrastinator" and would rather watch TV on the couch than get down to work. It is deadline-induced panic that ignites his artistic flair. Although his work ethic brings on the ires of editors, it's the best way for him to wait for the right mood to draw.
Liberatore and Cho then talked about idealization in drawing. If Liberatore, drawing inspiration from Michelangelo, seeks anatomical perfection, Cho prefers exaggerated and idealized bodies. For the artist, idealism is power. However, despite Cho jokes about how he "only wants to draw beautiful women," his stories don't take the back seat. Creating a narrative capable of uniting fantasy and realism is the biggest challenge according to him.
For example, his Skybourne is an action-adventure story. Cho does not sacrifice story integrity for the sake of depicting naked women in awkward situations. His protagonists are fighters first and foremost. In the comic Grace Skybourne is not a damsel in distress, but a warrior with superhuman strength. She has no issues with throwing herself into the fray and she often resorts to violence to solve problems.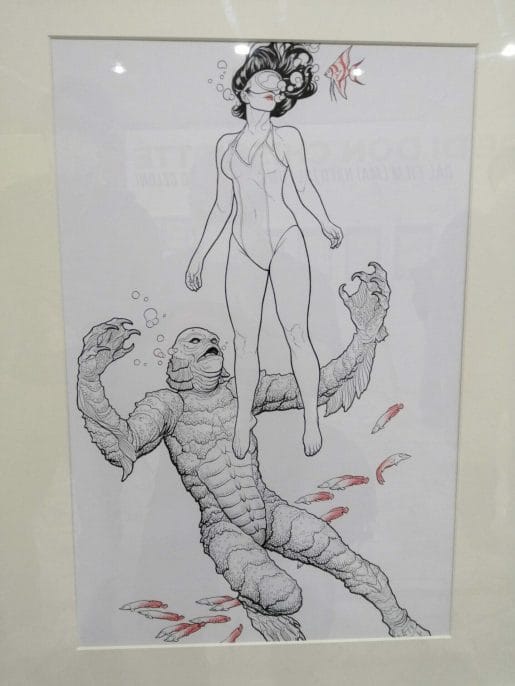 "I've always drawn, I didn't know anything else"
Frank Cho began drawing while in college. Self taught, he hated classes and devoted himself entirely to comics. University2, his first strip published during his studies, evolved in Liberty Meadows. As soon as he finished college, the artist left the student newspaper he was publishing with to join the independent comics distributor Creators Syndicate.
Hungry for success, Cho immersed himself in the superheroes, drawing for Mighty Avengers, Spider-Man and The Hulk. He also worked with DC Comics, drawing covers for Wonder Woman and Harley Quinn. Work for the two big companies stopped when Marvel was bought by Disney and DC Comics by Warner Bros. Because of a different approach to work and completely new colleagues, the author returned to independent distributors. He has published the modern-day Arthurian saga Skybourne and the recent women's battle royale Fight Girls with Boom Studios and Awa Studios, respectively.
Fighting Censorship
His magnum opus Liberty Meadows signed Cho's success. However, it also marked the beginning of his constant struggle with censorship. The cartoonist soon found himself opressed by an atmosphere he calls "stifling." Cho has always rejected accusations of objectifying and sexualizing female figures. Two specific events have shaken the author's career in particular. In 2016, he had a clash with Wonder Woman writer Greg Rucka over the style with which the heroine was portrayed. Claiming that he could not continue this creative collaboration, Cho left the comic. The publisher decided not to break the relationship, moving the artist onto Harley Quinn covers. More importantly is what happened in 2014, when Cho defended Milo Manara, who was accused of sexism for a Spider-Woman cover that was deemed too sexualized. 
Cho immediately blamed the criticism the Italian artist faced. He thus employed the same Spider-Woman pose in his works, mocking Manara's detractors. This gesture did not go unnoticed. At the 2016 Lucca Comics & Games, Manara thanked Cho by giving him the very original Spider-Woman panel in question. It was a moving moment for the American artist, a fan of Manara since the 1980s.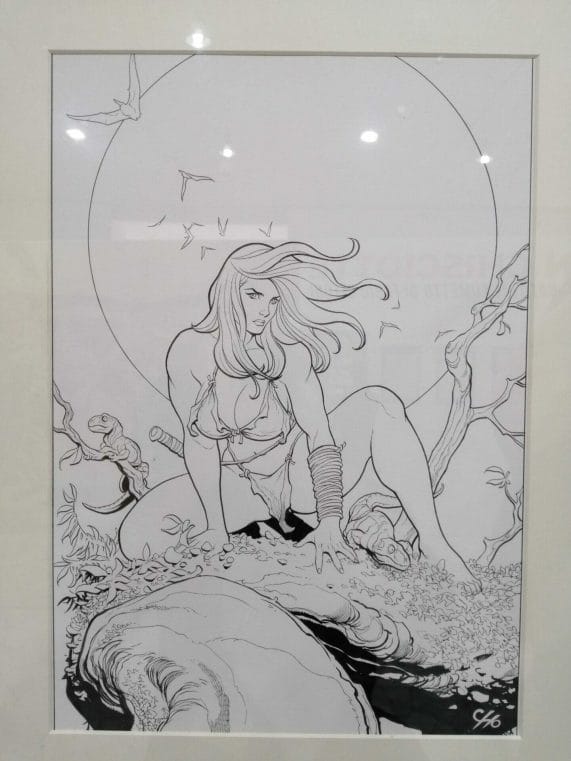 Cho's legacy
During panels at COMICON, Cho has been compared to Frank Frazetta, the father of American fantasy illustrations and author of covers of books like Conan the Barbarian. Although Cho said the only thing in common between the two is their delay in work delivery, he remains a leading figure in the comics scene.

Winner of awards such as the Emmy Award in 2011, Cho is now an important landmark, capable of influencing other artists. Despite controversies, he remains very productive nowadays. Between invitations to cons around the world and a prolific social media activity, the artist is very much active in pop culture. In addition to his work for independent publishers and as cover artist, Cho has also published several volumes to illustrate his own style. One example is 2014's Drawing Beautiful Women, a handbook that takes a detailed look at his drawing techniques.

d