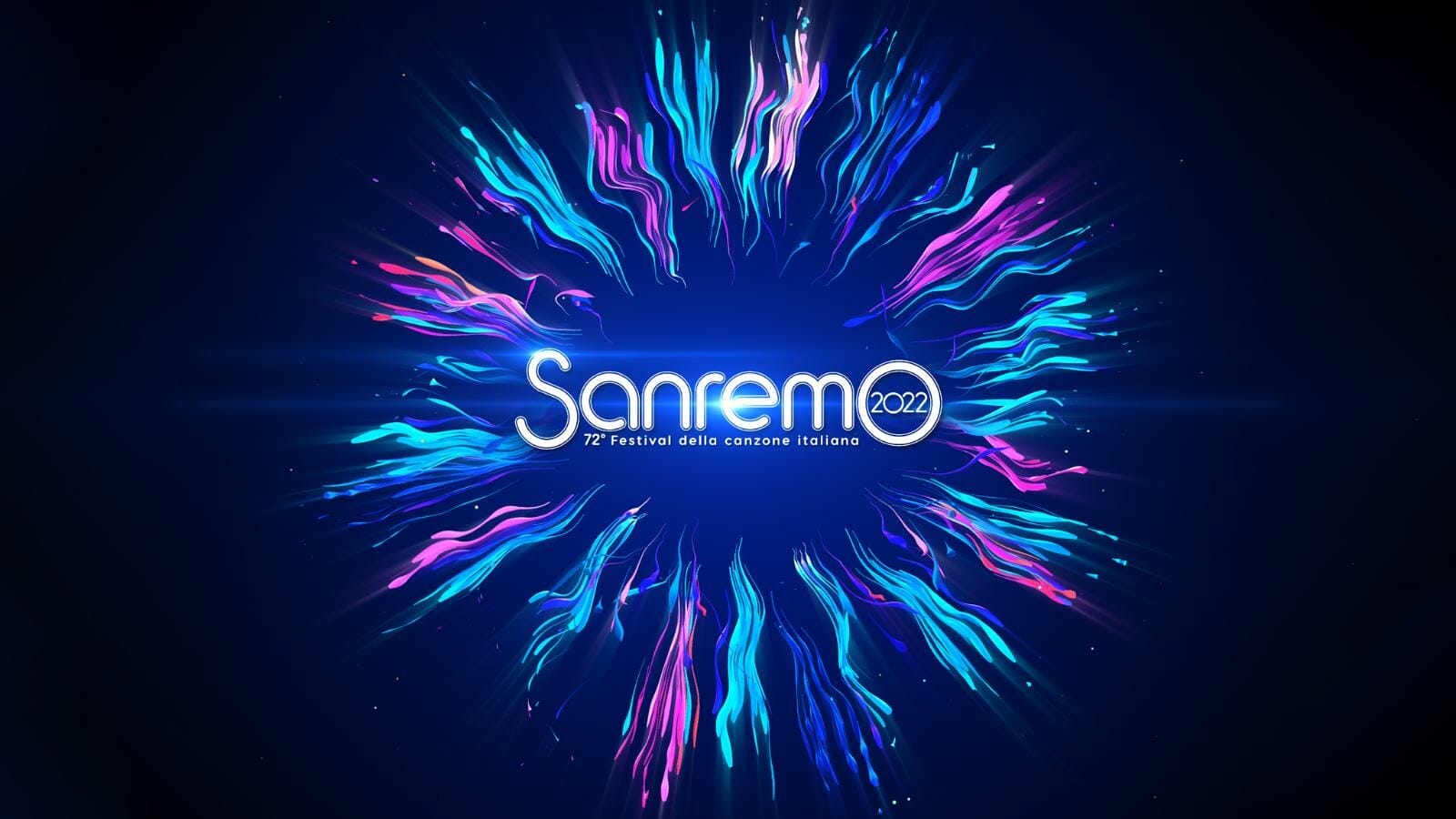 Posted on 07 February, 2022
When Mahmood and Blanco's Brividi was officially crowned winner of the 2022 Sanremo  Music Festival, no one was particularly surprised. 
A poignant, happily predictable, and catchy pop ballad, Brividi is, however, thought-provoking enough to stand out — at least by Sanremo's standards. Even before the victory, it had broken for the most number of times a song had ever been downloaded and listened to on Spotify Italy. From the outset at Sanremo, the song brought together both critics and audience. Thanks to this victory, the duo will now go forward and represent their country at the Eurovision Song Contest, which this year will be held in Turin. It will also give the pair the chance to see realized their greatest desire, namely "to bring Italian music  out of its own country, and abroad." And who knows, maybe they can do it as successfully as Måneskin did.
Sanremo: a game changer…
The festival, held annually in the seaside city of Sanremo, in Italy's north-western region of Liguria, is the world's longest-running song competition at a national level. Ever since it first began back in 1951, it has been a real baptism-of-fire for Italian pop artists. Sanremo has hosted to-be-superstars like Domenico Modugno, Toto Cutugno, Eros Ramazzotti, and Laura Pausini. But since the 2000s, the younger audience grew increasingly detached from a competition that they saw as increasingly traditional and almost past its age-by-date. Critics agreed – Italy's most important music event was a little out of touch.
But lately, things have begun to change. With the dramatic impact of the world's global health situation pandemics on live music, it has become harder and harder for artists to build a reputation in a rather overloaded market. And more than ever before, it has proven vital to be able to reach the stage at Sanremo before being able to access an audience of any size.
In 2021, Italian rapper Fedez came out and said what others were thinking:
In this era, which has robbed us of live music, Sanremo represents not only the most important stage in Italy, but also the only one.

Fedez
When the Italian rock band Maneskin won Sanremo in 2021, the message was out: winning Sanremo and Eurovision can make you big — Coachella big.
…and a changing game
It's no surprise that this year's festival at Sanremo was one of the most successful in years. With an average 64.9% viewer share, it scored the best ratings result since 2000. The director of RAI, the Italian public television service, Stefano Coletta, couldn't hide his pride:
Sanremo had been forgotten by young people. With Carlo Conti and then Baglioni, little by little, the younger audience came back. With Amadeus we made a leap. The musical selection that in the last three years has brought unknown artists to mainstream TV has glued them to the TV. The 15-24 year old audience has exceeded 60%.

Stefano Coletta
The podium was a perfect fit this time round with a combination of Gianni Morandi, Elisa Toffoli and Mahmood and Blanco there for the different age groups and generations. As Morandi himself stated, it brought those generations back together.
But Sanremo's success was not simply due to the faces on stage. Most of all, it was about the atmosphere. For the first time since the pandemic, a real live audience filled the theatre again. Contestants sang about inclusivity and the environment. Viewers quivered for their fantasy Sanremo teams. And while the sound hasn't changed that much (let's be fair), everything else felt like a fresh start.
After such a rousing success, Italian television is heading towards Eurovision under good auspices.
Mahmood and Blanco's shivers
It won't be the first time for Mahmood. The 29-year-old Egyptian-Sardinian singer already represented Italy in 2019 with another instant-hit, Soldi. The 19-year-old Blanco, for his part, has made a name for himself in summer 2021 and is just debuting on big stages. The two were introduced to each other by producer Michelangelo, who also had a relevant part in the songwriting process. And they knew perfectly which chords to touch.
Brividi, which translates from Italian as 'shivers,' is a pop ballad based on the age-old concept of the difficulty of expressing love. It opens on a warm, slow piano basis, then a string pad comes in to emphasize the chorus. Mahmood's pleasantly robotic R&B vocals are its most remarkable element. 
But what really conquered the Italian audience is the message. Brividi has been described as "a duet that puts on the same level the love between two men and that between a man and a woman". And it might seem that the video points in that direction. The duo, though, has discounted such observation as simplistic. Yet, Brividi's understated inclusiveness certainly had a role in conquering the audience's approval.
The competition heats up
For now, Mahmood and Blanco are not considering translating their song into English for Eurovision — which makes perfect sense. After all, that's what Eurovision is all about: an international stage for the music scenes of the countries involved, and therefore their languages. Yet, this means lyrics won't play such a decisive role this time. This time, it's all about the duo's music and performance.
The premises seem good: a few days after the victory, Brividi was the most listened song in the world on Spotify. But meanwhile, the competition has begun to heat up. Over the last few days, four more countries have announced their champions: North Macedonia, Israel, Ireland and Austria will respectively field Andrea, Michael Ben David, Brooke and LUM!X. And while the lineup begins to take shape, the Italian audience is left with a question. Will the boys score a double?

Cover image courtesy Ufficio Stampa Rai

d