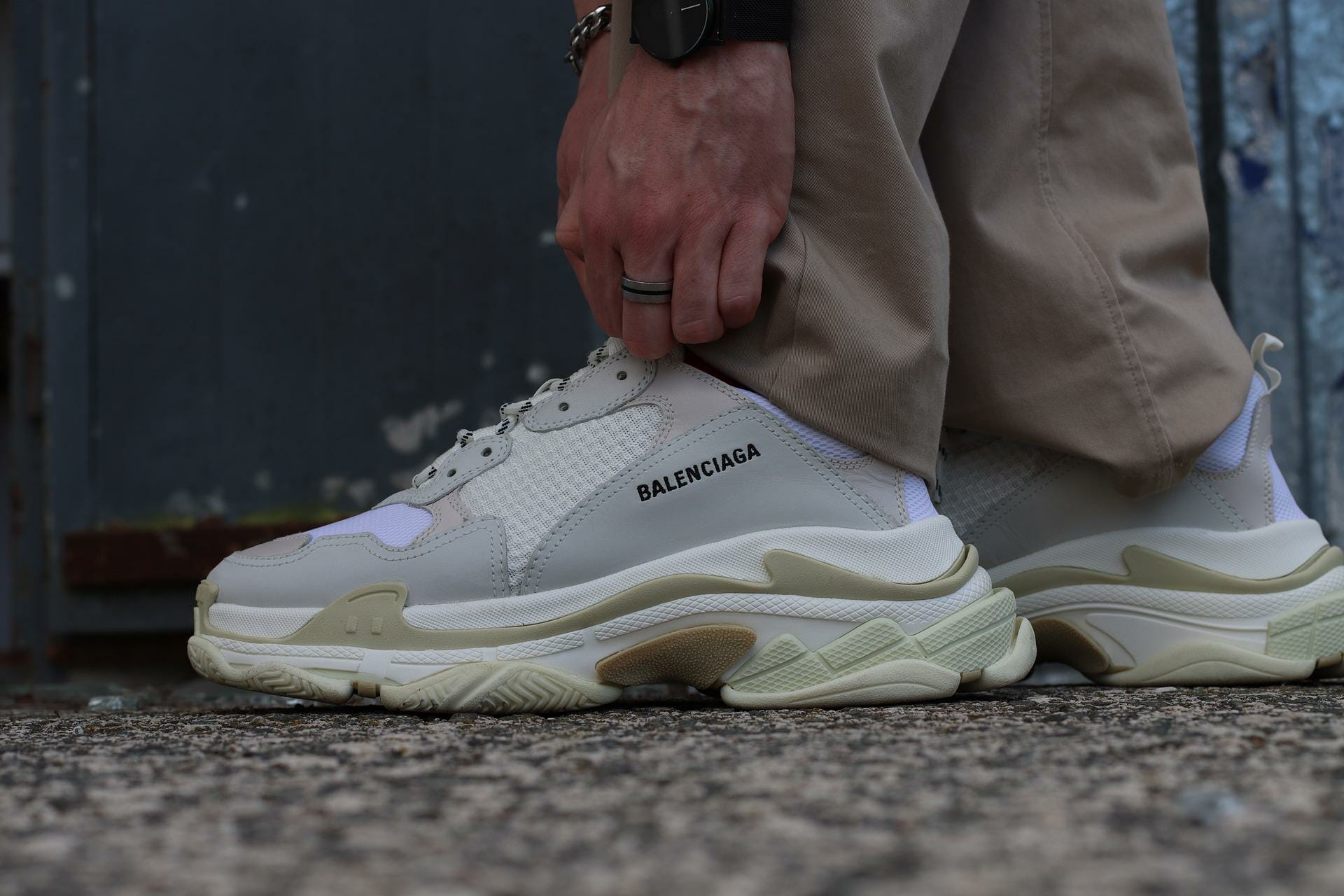 The Spanish fashion house of Balenciaga, founded 102 years ago in San Sebastian, has always been something of a beautiful rebel. From making idiosyncratic partnerships with designers, artists, and companies, to its lateral thinking in marketing and commitment to immersion in new technology, Balenciaga is now using these ingredients to redefine the concept of luxury for a generation of young people now entering adulthood. The house is now part of the French luxury multinational Kering, which also owns Yves Saint Laurent and Gucci. Balenciaga showed its colors by collaborating with the Simpsons to release a short movie for Paris Fashion Week in 2021. And with interviews released in the hypothetical reality of the metaverse, Balenciaga takes things virtually further than the normal likes, hearts, and comments on social media. Simultaneously, traditional instincts remain ingrained, paying strict attention to the myriad benefits that pre-dated the digital era. 
The importance of aesthetics in other realities
The New York Times described the brand as "a platform where anything is possible." And indeed it is. One example is Balenciaga's collaboration with Epic Games: on Fortnite, players can shop for virtual accessories and skins designed by the fashion house. Balenciaga has also created a limited-edition capsule of physical clothes: sweatshirts, shirts, jackets, and caps with the logo of Generation Z's most beloved video game.
Balenciaga is not so much aiming to directly attract young people but rather to knock on the doors of the places where the latter gather and let them know it's there. A lot of fashion houses are tending to integrate some of the aspects of video games to market their collections, and what Balenciaga does is capitalize on gamers' natural propensity for a virtual aesthetic. 
Digital fashion as an extension of social filters
Balenciaga is surfing a new wave, as they showed when they decided last spring to put a four-day fashion show, music session, after-party, and conference on the virtual confines of the 3D platform called Decentraland. One of the things people could do was blend the world of cryptocurrency and fashion by buying avatars of Balenciaga style off the runway as Non-Fungible Tokens and then wearing them.
Computer-augmented reality has allowed people to try on clothes with their smartphones, and the digital, virtual spaces of the metaverse allow people to form communities and connections there, as well as in the real world. 
Digital collaborations of the luxury world
Balenciaga has led the way, breaking conventions and challenging the expectations of traditional fashion industry consumers. With Gucci, Balenciaga set up a few months ago The Hacker Project, which features clothes, bags, and accessories of the two brands that have been hacked, or counterfeited. 
While the Spanish house has cooperated with those in the virtual world, so have others. The British fashion house of Burberry, which mixes tradition and modernity, designed luxury skins for players of the Chinese battle video game Honor of Kings; Nike absorbed virtual sneaker creators RTFKT; Adidas teamed up with Tyler Blevins, the professional video game player whose adopted nickname is Ninja, to release a special edition of Nike Joggers, which sold out quickly.
A casual sensitivity and distance by the standard
The crossover between streetwear and luxury brands has been a constant of fashion since the late '80s, epitomized by such designers as Burberry, Katharine Hamnett, and Gucci, and with the mixing of populism as represented by the advent of electronic music in 1987's Second Summer of Love, by football, and by bands such as Oasis, the flag-bearers of Cool Britannia. This has meant that 35 years on, with the addition of virtual culture, this fashion crossover has resulted in certain clothes becoming wearable for younger people who don't have much money. 
Balenciaga's latest campaign intercepts Generation Z, polarizing online reactions: posters and banners show several pairs of damaged sneakers priced at $1,850, virtually impossible to wear due to fire damage and significant rips.
A provocation but also a reflection on the quest for a low-profile status symbol and sustainable fashion designed to be worn for a lifetime, even by those with a full wallet.

d