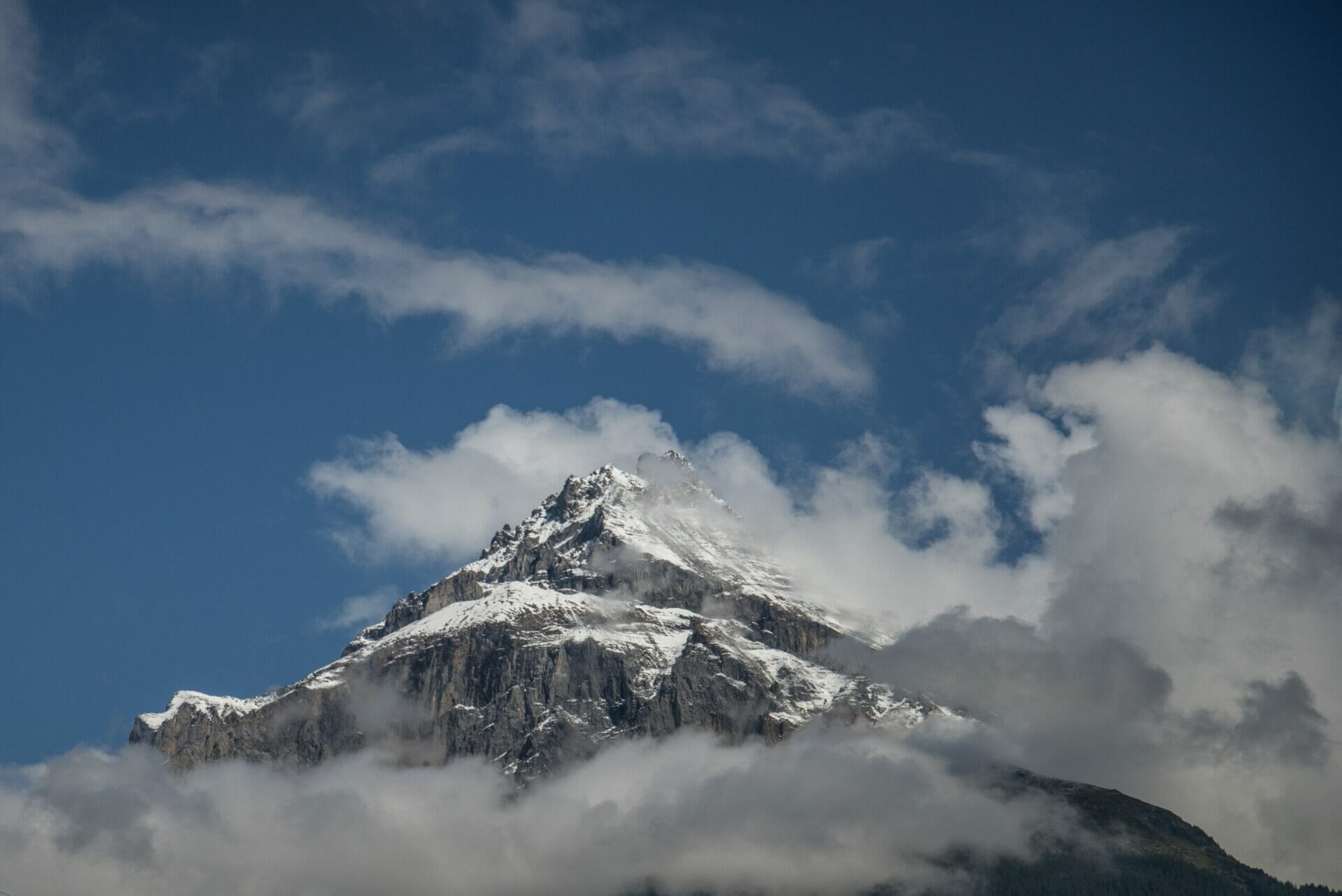 The Dark Glow of the Mountains | Explore inner landscapes
More Info
In June of 1984, South Tyrolean mountain climber Reinhold Messner led an expedition into the Karakoram Mountains. Hans Kammerlander was with him. Their destination: two peaks in the Gasherbrum chain, both just over 8,000 meters high.

Werner Herzog, The Dark Glow of the Mountains
Over a hypnotic melody, the raw and unique voice of director Werner Herzog introduces the viewer to what might look like the typical climbing documentary. But Gasherbrum – The Dark Glow of the Mountains is not at all about the technical difficulties of climbing, for the first time in history, two 8,000m peaks, one after the other, without stops, without fixed high camps, and with no oxygen. It is not about breaking records or uncontrollable adrenaline. Not like other famous climbing documentaries, including Free Solo by Jimmy Chin and Elizabeth Chai Vasarhelyi or Touching the Void by Kevin Macdonald. This forty-five minutes voyage is not about conquering the highest peaks. Instead, it rather encourages the viewer to explore inner landscapes.
Although critics initially ignored it, this documentary soon became a cult hit. At a time when climbing was emerging as a discipline, and climbers were globally acclaimed and compared to gods, Herzog tries to go beyond the glamorous appeal of tanned youths wearing sparkling '80s outfits. He wonders about the human inner drive to climb. The two main protagonists of this movie do not seem to find any common ground. Messner, the second-highest record holder of "World's Firsts" who appears nine times in the Guinness Book of Records, and Herzog, one of the most influential people in the world in 2009 according to Time, talk a lot to each other but seem to communicate only for a moment.
Herzog's evident interest in gods and mountains had already started with his previous award-winning movie Fitzcarraldo (1982). The movie featured a man, considered a god by the local community, who wants to bring a ship onto a mountain to build a concert hall. This interest in nature and the supernatural was then developed even further into an ecologist vision, as visible in his later work, such as the 2010 documentary Cave of Forgotten Dreams.
Dark humans, not glowing Gods
In The Dark Glow of the Mountains, Herzog questions Messner with sometimes hard-to-stand brutality. Questions about longing for death, the danger of feeling neither fear nor pain, and the desire for "more" at any cost, are sharp arrows flying around the yellow tent, where the key provocative conversations among these two titans take place.
When Messner starts crying, as he remembers the day he had to tell his mother that his brother had died on a climbing expedition, the viewer can feel compassion. It is stunning to finally see the human side of the God of the mountains. For a moment, Herzog has achieved his goal. He manages to take Messner on a journey to explore his inner landscape by awakening his deepest fears and painful memories.
Mountains are the mirror of my inner landscapes, and that's why we shouldn't touch it, or if we do so, only partially. All these heroic adventures, and reaching the top, and breaking the records… are not my thing!
Herzog would argue this many years later in an interview that appeared in 2013, under the quite self-explanatory title "Anti-Messner / Fame vs. Dignity".
Italian pre-humanist poet Francesco Petrarca is also of a similar opinion regarding spirituality versus mundanity. In describing the Ascent of Mount Ventoux, he admits that he felt he was doing something unholy. While climbing he violated the unreachable. Petrarca also quotes Saint Augustine's Confessions. He indeed finally realized that:
Men go to contemplate the tops of the mountains, the vast waves of the sea, the wide currents of the rivers, the immensity of the ocean, the course of the stars, and neglect themselves.

Saint Augustine, "Confessions"
Protect the mountains, explore inner landscapes
In the same interview from 2013, Herzog advocates for the enclosure of the Himalayas. In his opinion, indeed, it should be left in peace in its majesty. He also harshly criticizes those who climb mountains just to show the viewers at home what an adventure is. He argues that this is the tangible proof of nothing less than a malaise of our civilization.

And this might also explain why the actual climb on the peaks of Gasherbrum I and II cannot be seen in The Dark Glow of the Mountains. In fact, in the only very impressive, but very grainy images that there are, the viewer can see part of the private footage shot by Messner himself with a 16mm camera. Officially, Herzog couldn't proceed with the ascent of the mountain further than 6,500 m because of altitude sickness. However, his will to not contribute to the "illness of our civilization" might have played a role in taking that editing decision, distancing himself from Messner's perspective. Despite being both fervent ecologists and activists, they couldn't have taken a more different approach to climbing.

As Herzog tries to show in The Dark Glow of the Mountains, this very glow has not only attracted humans since time immortal, but also at times triggers one's darkest side, feeding ambitions, hubris, and ego. And mountain populations as Sherpas, Quechuas, and Swiss, seem to know it well. In fact, they rarely climb to reach the highest peaks. They respect the mountains' majesty and rather explore inner landscapes.

Tag

d