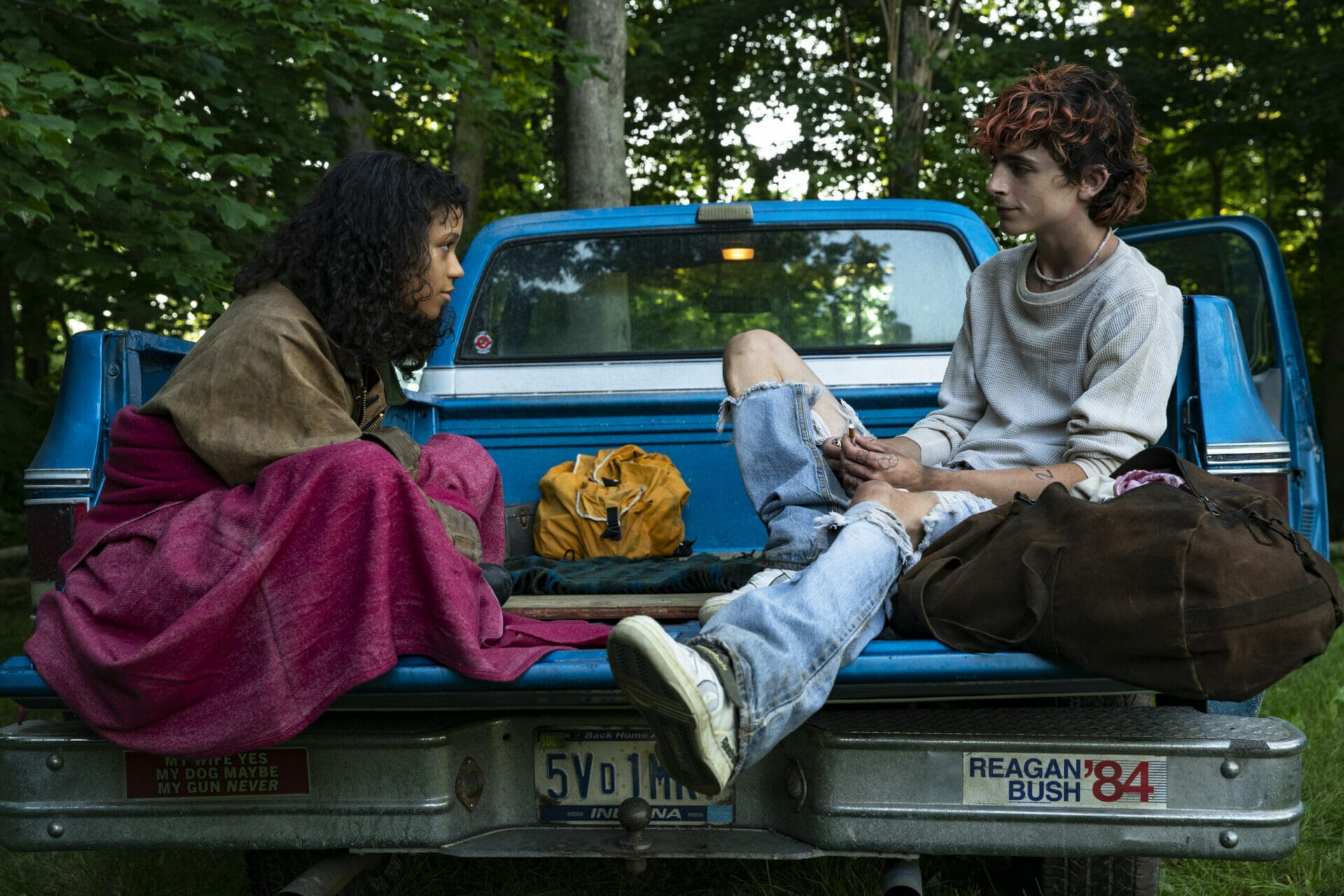 Bones and All | You can't escape from who you are
More Info
Luca Guadagnino, the 51-year-old Italian-Algerian film director best-known for such efforts as Call Me By Your Name and Suspiria (his 2018 homage to Dario Argento's 1977 eponymous original) is no newcomer to the Venice International Film Festival. On the occasion of the 79th festival, Guadagnino presented Bones and All, a teenage horror drama. While the movie touches on several themes which recur in the director's filmography, the overall picture comes across as unexpected. What, however, should one expect from it? Blood, for sure.
Getting to know ourselves
Maren Yearly (Taylor Russell) is a teenage girl living with her father (André Holland). She doesn't look too different from her friends, except maybe for being a little bit shyer. That is, until she bites one of them, trying to eat her finger. For Maren's father, this is the last straw.  After the accident, they move to another state, but then the father leaves her, and Maren must figure out how to live on her own, all the while feeling the urge to eat people.
Maren soon finds out she's not the only eater and meets a series of characters, like the odd Sully (Mark Rylance), through which she explores her condition and other, more common teenage problems. After hooking up with Lee (Timothée Chalamet), a boy her age who is also an eater, Maren must decide between killing and eating other people, or going against her nature and trying to live like an ordinary girl.
Surviving the age of reconstruction
Before leaving, Maren's father records a tape for her. In this voice memo, that the girl listens to throughout most of the story, her past is reconstructed. Bones and All plays with this element, along with Maren's search for identity and the investigation of her past, inserting tales and sometimes fragments of flashbacks into the present. These flashes stand out in a shot direction that otherwise hardly attracts attention to itself.
The same isn't true for the score. Composers Trent Reznor and Atticus Ross, who already worked together on such acclaimed movies as The Social Network, give many scenes an extra layer. The music, primarily ominous and tense, infuses anxiety, irony, and sometimes even the core meaning to moments that otherwise would have been hollow.
Young, but hungry
Bones and All takes one of the themes dearests to Guadagnino, the teenage years and the discovery of love and oneself, and mixes it with the bloodlust and unsettling narration he showed himself to be capable of in Suspiria. The result is a movie that shows its main characters dealing with a world they should be too young for, but actually denies its consequences, such as legal issues, police investigation, or anything else related to their killings, except for some sense of guilt.
Because of this, the tone is less like in the somehow similar Julia Ducournau's Raw and a bit more light and ironic. One example is Rylance's character, whose stammer and weird looks make him a grotesque presence and cause the occasional laugh here and there.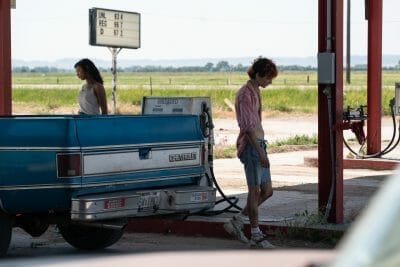 With Bones and All, Luca Guadagnino proves to have further interest in the horror genre, although he's willing, at least for now, to approach it without distancing himself from his usual themes and actors. While such choices could prove an obstacle to some lovers of the genre, they can create new and unpredictable storylines. Bones and All contains a lot of blood, cannibalism, and other dark elements, but this is not all there is to it. If the viewer has the guts to stomach the vision of a few chewed bodies, Guadagnino's latest work might feel more like a weirdly grotesque teenage drama about identity.

d