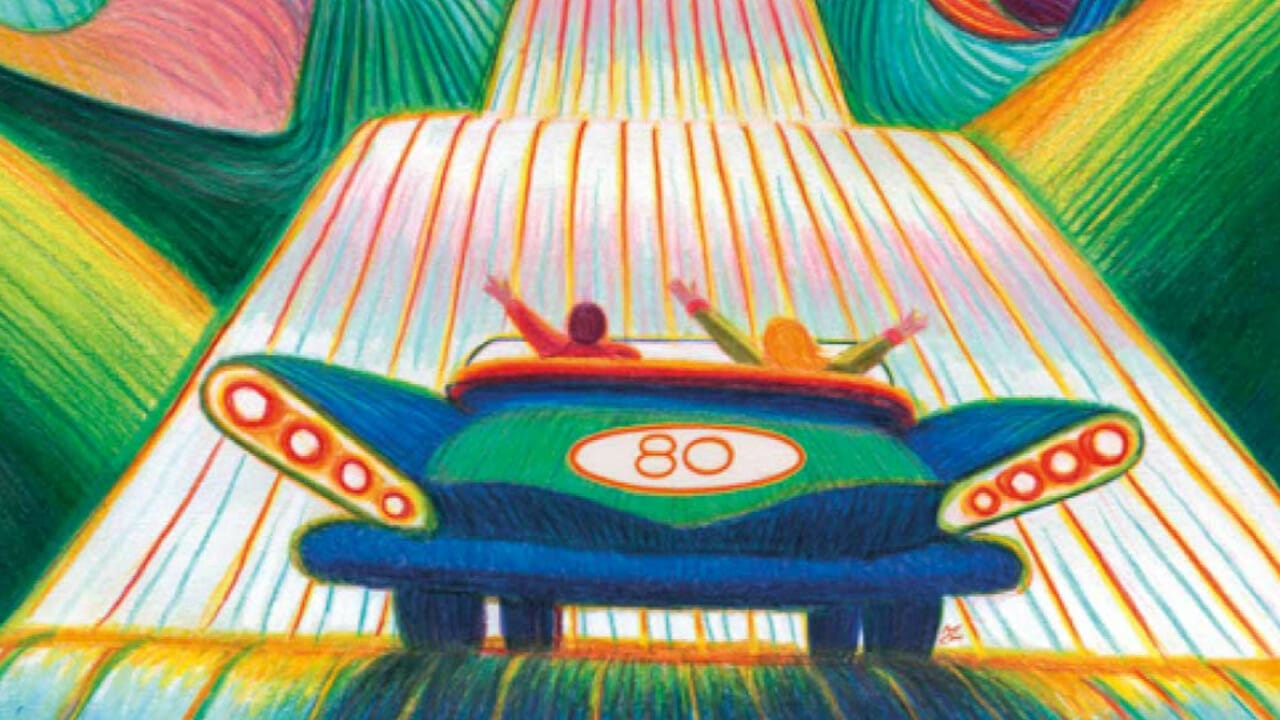 Everything is set for the Venice Film Festival 2023, from August 30 to September 9. On Tuesday morning the artistic director Alberto Barbera unveiled the line-up for the 80th festival. The organizers have confirmed all the American films, despite a strike by the Screen Actors Guild's actors and screenwriters. The only exception to that is the movie which should have opened the festival, which will not be there: it was Luca Guadagnino's Challengers, starring Zendaya in the title role.
Many stars will also be missing from the Lido, while casts of independent productions will be mostly present. Moreover, there are 54 countries in the Venice 80 selection: about a third of the films involve female authorial participation.
The complete Venice Film Festival line-up
There are 23 films in the main competition at the Venice Film Festival 2023, 15 of which are newcomers. Here is the full list:
David Fincher's Hitman, produced by Netflix, marks the auteur's return to Venice 24 years after his cult movie Fight Club, which actually received a puzzled reception at the time. His new film is a thriller based on a popular French graphic novel by Alexis Nolent, starring Michael Fassbender and Tilda Swinton.
After a long absence, Micheal Mann returns to the Lido with Ferrari, with a stellar cast starring Adam Driver, Pénélope Cruz, Shailene Woodley, and Patrick Dempsey.
With his new movie Dogman, Luc Besson seeks to dispel his reputation as an action movie director and stars Caleb Landry Jones.
Evil does not Exist is the new work by Oscar winner Ryusuke Hamaguchi (Drive My Car). It describes the clash between an environmentally-polluting company and the nearby local community.
Maestro, by Bradley Cooper, is the U.S. actor's second directorial effort. A biography of Leonard Bernstein, played by Cooper, it focuses mainly on his relationship with his beloved wife (Carey Mulligan).
Sofia Coppola returns after a long interlude with Priscilla, a drama on the troubled life of Elvis Presley's wife, played by Cailee Spaeny. Alongside her is Jacob Elordi (one of Euphoria's raising stars).
Ava DuVernay enters the competition for the first time with Origin, based on an essay by Pulitzer Prize winner Isabel Wilkerson, which changed American society's perception of racism, linking it for the first time to the class system.
Yorgos Lanthimos's Poor Things is an awaited return to Venice 2023: it reworks themes typical of Gothic cinema. It is a kind of "female Frankenstein," Barbera says: starring Emma Stone (unfortunately not at the Venice Film Festival), who is brought back to life by a scientist, Willem Defoe.
Pablo Larrain returns with El Conde, a baroque reimagining of the vampire genre, where the Argentinian dictator Pinochet awakens from death to continue sucking the blood of his fellow citizens.
Bertrand Bonello's La Bête (The Beast), starring Léa Seydoux and George MacKay, tells about a future where emotions threaten the social order.
Bastarden, by Nikolaj Arcel, renews the partnership with actor Mads Mikkelsen, this time a mid-1700s former army officer.
Hors-Saison by Stéphane Brizé, starring Alba Rohrwacher and Guillome Canet, tells about a couple who reunite after 15 years of separation: he is an actor and she a pianist who lives in total isolation.
Michel Franco's Memory takes place in New York City, which acts as a third character alongside Jessica Chastain and Peter Sarsgaard. "It is a movie – Barbera says – whose plot is of utmost secrecy".
Agnieszka Holland shot The Green Border in complete hiding in Poland. It is a work denouncing migrants' being turned back at the border with Belarus.
Timm Kroger's Die Theorie von Allem is a debut feature.
The second Polish film in competition is Woman of, by Malgorzata Szumowska and Michal Englert: it traces the struggle of a transsexual woman to claim her identity in one of the most transphobic countries in Europe.
Holly, by Fien Troch, returns to the issue of teenage discomfort with the story of a little girl with a superpower.
Italian movies competing in Venice 2023
Matteo Garrone is in the main competition with Io Capitano: the contemporary odyssey of two very young Africans who dream of reaching Europe from Dakar. "This time, Garrone renounces his 'baroque style' to choose a simple and realistic narrative," says Barbera.
Comandante, by Edoardo De Angelis, stars Pierfrancesco Favino as the heroic World War II Sicilian naval officer Salvatore Todaro, a submariner in a specialized and secret naval warfare unit called Decima Flottiglia MAS.
Lubo by Giorgio Diritti, starring Franz Rogowsky. It is the story of a gypsy in 1930s Switzerland, during a time of persecution from Nazi Germany and the Swiss. The story reconstructs the drama of many children torn from their families of origin, "re-educated", and exploited by the local population.
Adagio, by Stefano Sollima, stars Pierfrancesco Favino, Toni Servillo and Valerio Mastrandrea. Set in a dystopian Rome, it echoes the criminal stories of Romanzo Criminale and Suburra.
Same setting for Pietro Castellitto's Aeneas, who portrays Rome as a "Great Ugliness" (in Barbera's words again).
Finalmente l'alba, by Saverio Costanzo, starring Lily James, is the tale of a young commoner's loss of innocence as she finds herself catapulted to Cinecittà.
Wes Anderson, Woody Allen and Roman Polansky's movies
Out of competition at the 2023 Venice Film Festival will be Woody Allen's Coup de chance, shot entirely in France, which returns to one of the author's favorite themes: the role of chance in life. Wes Anderson's The Wonderful Story of Henry Sugar is a collection of stories that condenses all of the filmmaker's most beloved and personal traits.
Roman Polansky's latest work, The Palace, was two years in the making. It stars Oliver Masucci and Fanny Ardant. This film reconstructs the millennium's last New Year's Eve party in the Swiss Alps, in a whirlwind of unlikely and grotesque characters.
Also out of competition with their latest works are Luca Barbareschi and Liliana Cavani. J.A. Bayona's La sociedad de la nieve is Venice's closing film: a survival movie tracing the struggle of a group of people after a plane crash in Argentina.
Other line-up highlights
Other curiosities from the Venice Film Festival 2023 will include a film by Guillermo Arriaga's children, Mariana and Santiago, with a screenplay by their father that has remained unpublished until now. A revenge road movie entitled A Cielo Abierto.
One of the few films completed in Ukraine this year is Anna Buryachkova's Forever Forever. Day of the Fight is the directorial debut of actor Jack Huston: he brings to the screen the last 24 hours of a boxer returning to the ring to regain a lost title. Rob Lorenz, former Clint Eastwood collaborator, sets his movie In the Land of Saints and Sinners in Ireland.
Venice 2023 TV Shows previews
In recent years, the festival has also devoted space to TV series. The Venice Film Festival 2023 will be no exception. It will showcase the first season of D'argent et de sang, by Xavier Giannoli and Frédéric Planchon. Vincent Lindon stars as the main charachter, a magistrate entrusted with the responsibility of a new special anti-evasion corps, who stumbles upon the heist of the century. It is a high-class thriller, presented in a marathon of all 12 episodes of the first season.

I know your Soul, by Jasmila Zbanic and Damir Ibrahimovic, focuses on bullying among children. The audience will be able to watch the first two episodes.

Finally, the documentary section features the full-length filming of Ryuichi Sakamoto's last concert. And Enzo Jannacci Vengo anch'io by Giorgio Verdelli.

d